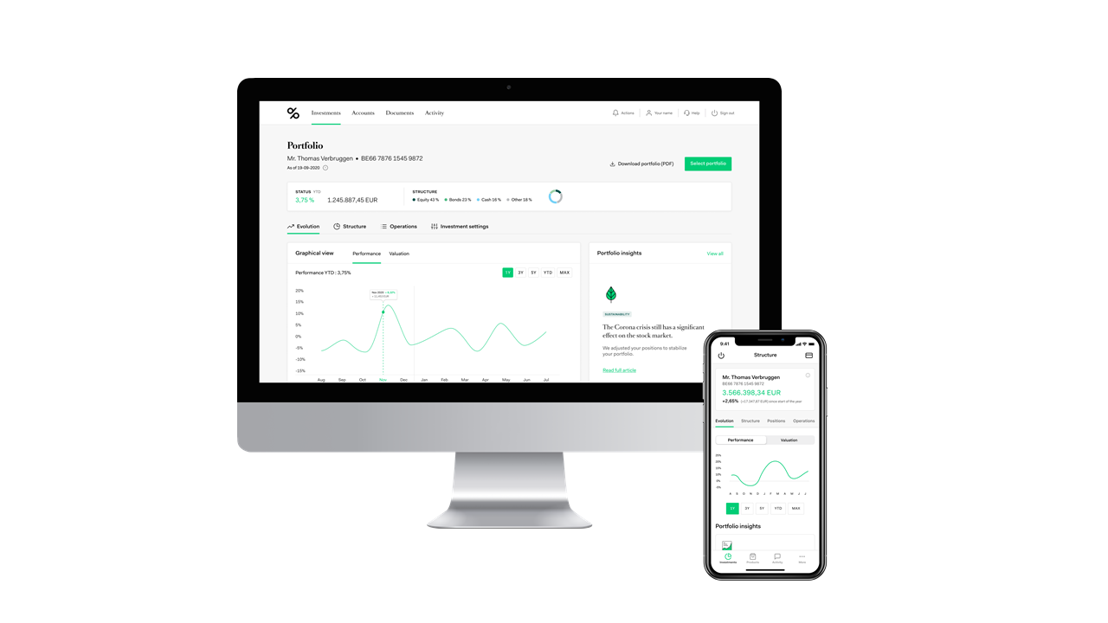 Degroof Petercam continues its digital transformation with a new version of its MyDP application
Thursday, August 26, 2021 — Firmly committed to the digital transformation of its service offering, Degroof Petercam is continuing the deployment of its digital strategy with the launch of a new version of its client interface, MyDP. Accessible to private banking clients, this web and mobile application allows them to manage their portfolio online in a fluid and secure manner.
Following the migration of the IT infrastructure to the cloud at the beginning of the year, this new development, carried out in partnership with the IT solution integrator Wavenet, marks another important step in Degroof Petercam's digital transformation. This upgrade, which is now available to its private clients, contributes to improving the user experience by providing greater flexibility and simplicity in the visualization of data. The chosen solution is based on React technology and allows for an acceleration of future developments with the possibility of making new services available.
Thomas Van Rompuy, COO Private Banking and Head of Transformation: "The implementation of this new version of MyDP allows us to provide our clients with the best possible support by offering an interface that can be adapted to their constantly changing needs. Based on an open architecture principle, the platform will also allow us to enrich our service offering in the future by creating ecosystems with partners such as fintech or other financial players likely to provide cutting-edge digital services adapted to our clients' needs."