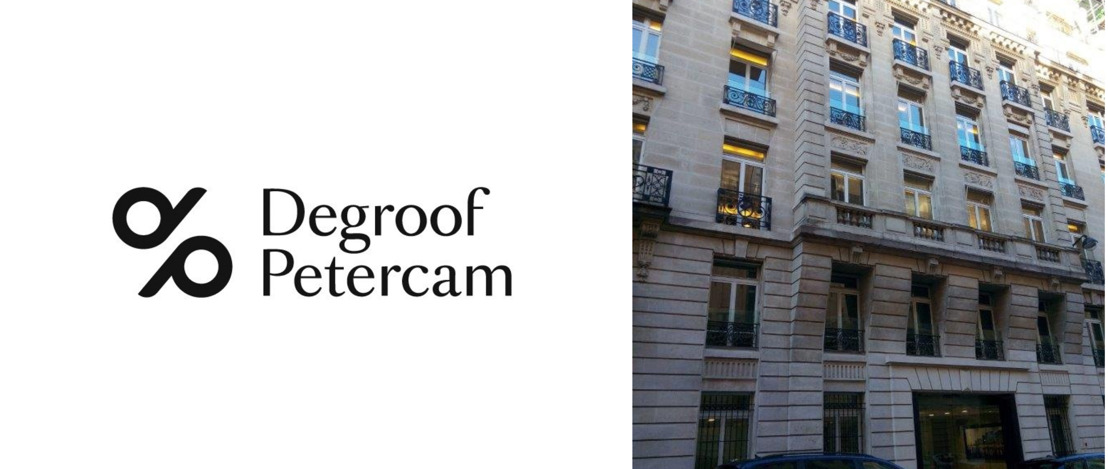 Degroof Petercam France: finalization of the strategic refocusing on its strengths and a simplification of its activities
Thursday, December 9, 2021 — Degroof Petercam has successfully completed the transformation process of its entities in France. This project started in September 2019 and aimed at simplifying the structure of the banking entity and consolidating its presence in France as a reference investment group under the name Degroof Petercam Wealth Management.
With the finalization of this reorganization project, Degroof Petercam intends to focus more on its activities and services with a higher added value for its clients and where it has a recognized competitive advantage. Driven by this desire to focus on management and investment activities, account-keeping and custodian banking activities are now outsourced to third-party partners. As for the credit activity, it is carried out by the parent company, which has established and recognized expertise in this area.
The transformation is accompanied by a change in the regulatory structure of the entity, which will now act as a management company. These changes strengthen the functional organization of each business line within the group.
At the same time, Degroof Petercam is also active in France in the fields of institutional management and investment banking.
Hugo Lasat, CEO of Degroof Petercam: "France is of strategic importance in the group's model because our wealth management, investment banking and institutional management activities offer inter-business and intra-group synergies. Degroof Petercam's ambition is to continue its development in France as a high-level niche investment boutique. By aiming for a more integrated and functional model, Degroof Petercam wishes to highlight its expertise and better serve its clients, but also to take full advantage of the synergies that exist within the group."
About Degroof Petercam France
Present in France since 2001, Degroof Petercam France offers its private and institutional clients as well as companies a wide range of services in the fields of wealth management, investment banking and asset management. Based in Paris, Degroof Petercam France employs 92 professionals.