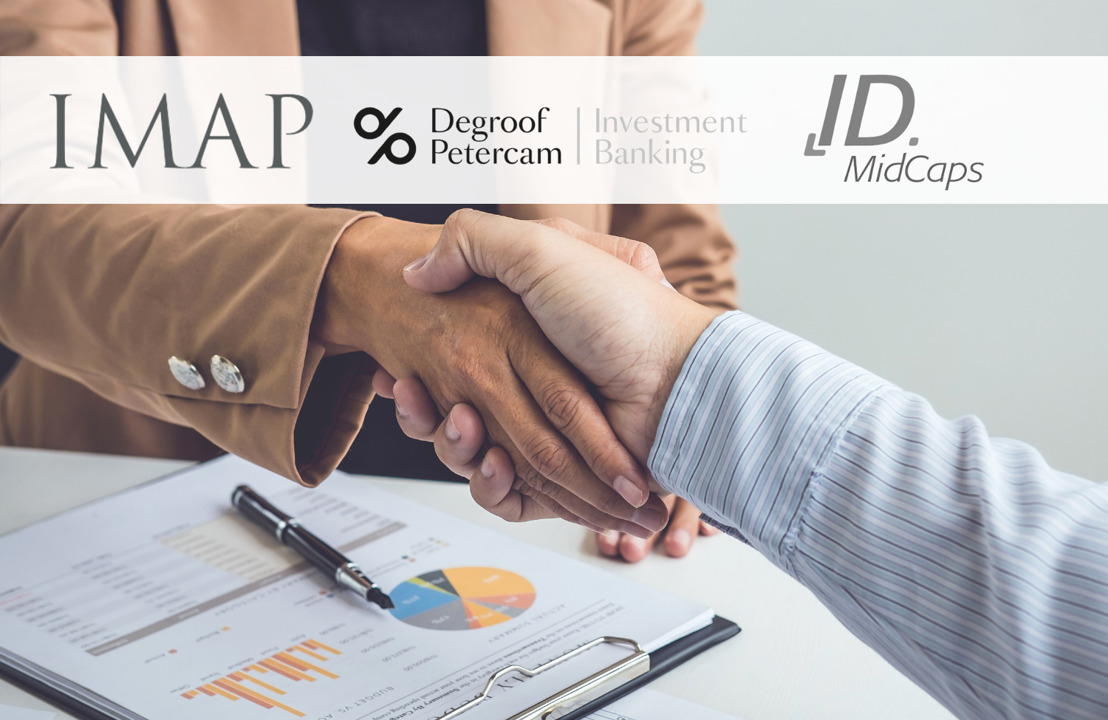 Degroof Petercam Investment Banking strengthens its position in France and the Netherlands through the reinforcement of its integrated model
Thursday, March 17, 2022 — Brussels/Paris/Amsterdam – Degroof Petercam reinforces its integrated investment banking model in key markets through two local partnerships, one in France with IDMidCaps and one in the Netherlands with IMAP Netherlands. These two collaboration agreements bring separate added-value expertise to complement financial advisory and capital market services locally. It strengthens the business model adopted by Degroof Petercam's investment banking activities in its core markets, namely Belgium, the Netherlands, Luxembourg, and France.
Through its combination of M&A, corporate finance and deep knowledge of global financial markets, Degroof Petercam Investment Banking offers independent financial advice to entrepreneurs, corporates and institutional investors. Thanks to its dealing room, Degroof Petercam is also a key player in the field of specialized execution services for listed and unlisted financial products.
The exclusive partnership signed in France with the equity research company IDMidCaps broadens respective sell-side equity research coverage. Under this agreement, both partners are to access and distribute each other's research on their respective markets. This cooperation brings together two research teams with a complementary geographical focus with analysts based in Amsterdam, Brussels and Paris.
In the Netherlands, Degroof Petercam and IMAP Netherlands have signed an exclusive partnership to leverage their respective strengths to further develop capital market activities locally. The partnership aims at leveraging the combination of Degroof Petercam's established presence as BENELUX broker and long-standing expertise in capital market solutions with IMAP Netherlands' recognized M&A advisory practice and deep-rooted network of Dutch midcaps.
François Wohrer, Head of Degroof Petercam Investment Banking: "Our investment banking activities bring solutions to our clients and assist them in getting the right financing to reach their corporate development objectives. Through these two cooperation agreements, we are leveraging complementary expertise to enhance our offering. Whether it is in Belgium, the Netherlands, France or Luxembourg, we offer the full spectrum of financial services."
For additional information on each individual partnership, please refer to attached press releases.