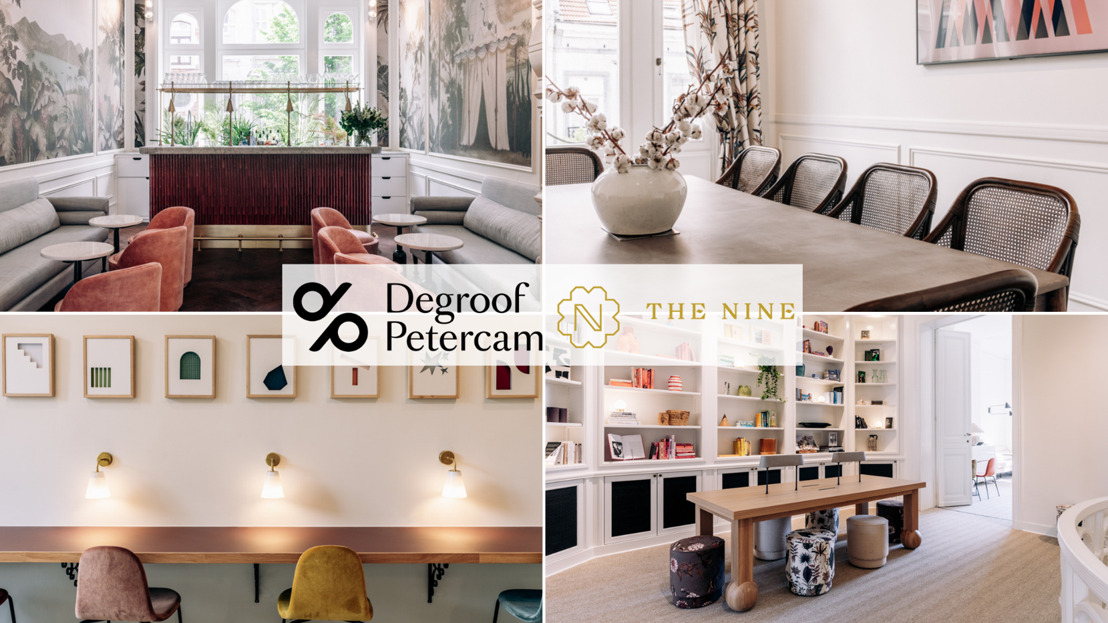 Degroof Petercam is pleased to announce its support to the women business club 'The Nine' as a corporate sponsor.
Tuesday, September 14, 2021 —

Launched early 2021 at the initiative of Georgia Brooks, The Nine is a business, social, and cultural club in Brussels. Located in the European district, in a completely renovated art nouveau townhouse. The place features a restaurant, coworking spaces, meeting rooms, a library and an art gallery. Besides offering a meeting place for its members, 'The Nine' also intends to offer a program of dynamic events with conferences, cultural activities, and workshops in the heart of Brussels, it also runs charitable activities. The Nine welcomes all genders as guests and for public events. It has officially opened its doors on September 9. The number of members is limited to 500 and is well underway to reach the quota.

Degroof Petercam's support to this initiative reflects the group's commitment to promoting greater representation of women in the business world.