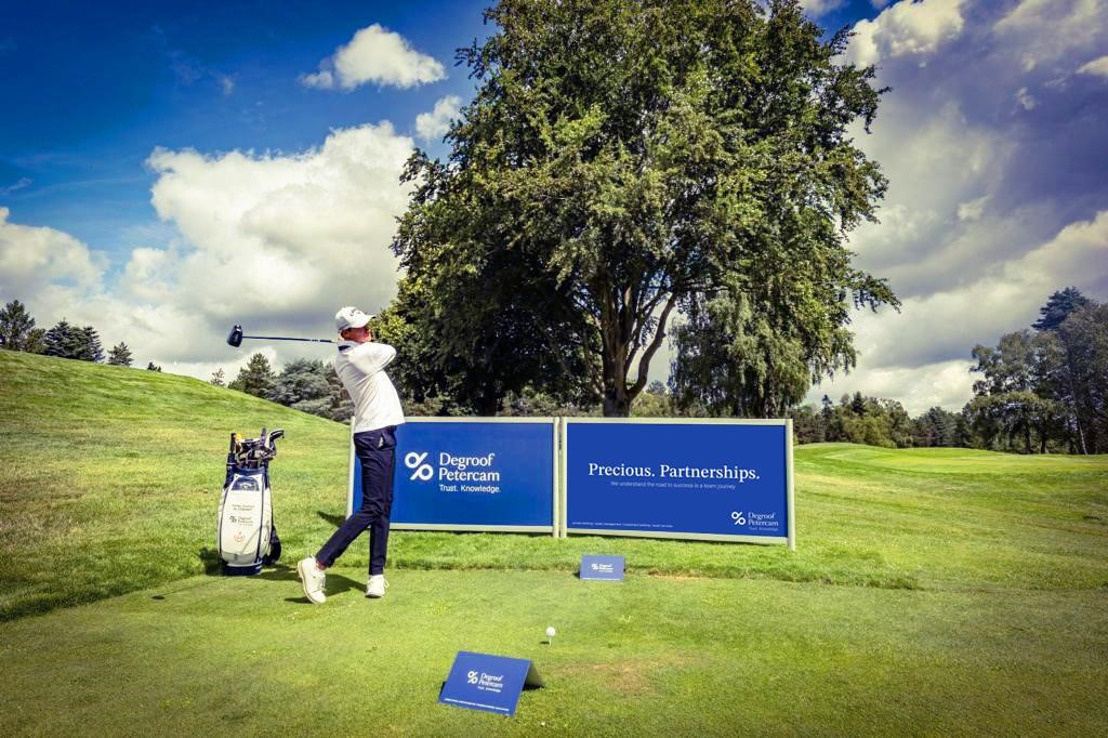 Degroof Petercam: official sponsor of pro-golfer Adrien Dumont de Chassart
Brussels – 6 july 2023 - Degroof Petercam and Belgian professional golfer Adrien Dumont de Chassart enter a sponsored partnership.
A keen golfer from an early age, Adrien Dumont de Chassart (°1 March 2000) has risen through the ranks of Belgian golf with the support of the Royal Belgian Golf Federation and the Belgian French-speaking Golf Association, which have been with him since he was 8 years old. Trained at the La Bruyère club, near his family home in Villers-la-Ville, and then at Royal Waterloo, he moved to the United States in 2018 for five years to combine university studies at the Illinois State University with high-level golf.
Registered as a professional player on 1 June 2023, he won his first tournament on the Korn Ferry Tour in South Carolina, becoming the first Belgian professional to win a title on the American circuit. This was followed by a second place in his second tournament on the US Korn Ferry Tour and an eight-place finish in his third competition. In the space of three tournaments, he climbed to sixth place on the Korn Ferry Tour, where the top 30 finishers will automatically be promoted to the PGA Tour next season. ​
The collaboration will take several forms. In addition to contributing to Degroof Petercam's visibility, several activations and events are also planned, such as the organization of golf clinics for Degroof Petercam customers and colleagues. Through this collaboration, Degroof Petercam will also be keen to support Adrien in his initiatives to share his experiences with the younger generation, to offer advice and to support the development of new talent, a subject that motivates him and in which Degroof Petercam also wishes to invest.
Hugo Lasat, CEO of Degroof Petercam: "Driven by his passion for golf, Adrien is a man of challenge and a true 'can-do' example for the new generation. Guided by both talent and determination, he perfectly embodies the spirit of our company. We are delighted to be able to join him on his very promising journey on the professional circuit as a partner, and to support him in this important phase of his sporting career. At Degroof Petercam, our sponsorship strategy always goes beyond financial support, in line with our motto 'Precious. Partnerships.', which illustrates our commitment to supporting the sharing of knowledge."
Adrien Dumont de Chassart: "By joining forces with Degroof Petercam, I want to demonstrate my attachment to a partner with Belgian roots and strong values. I am very proud to take on the role of ambassador for a benchmark investment house that that nurtures its talents and adopts a responsible approach, two characteristics that are particularly close to my heart."
Degroof Petercam has been active for many years in the world of golf and has also partnered with player Guillaume Watremez.