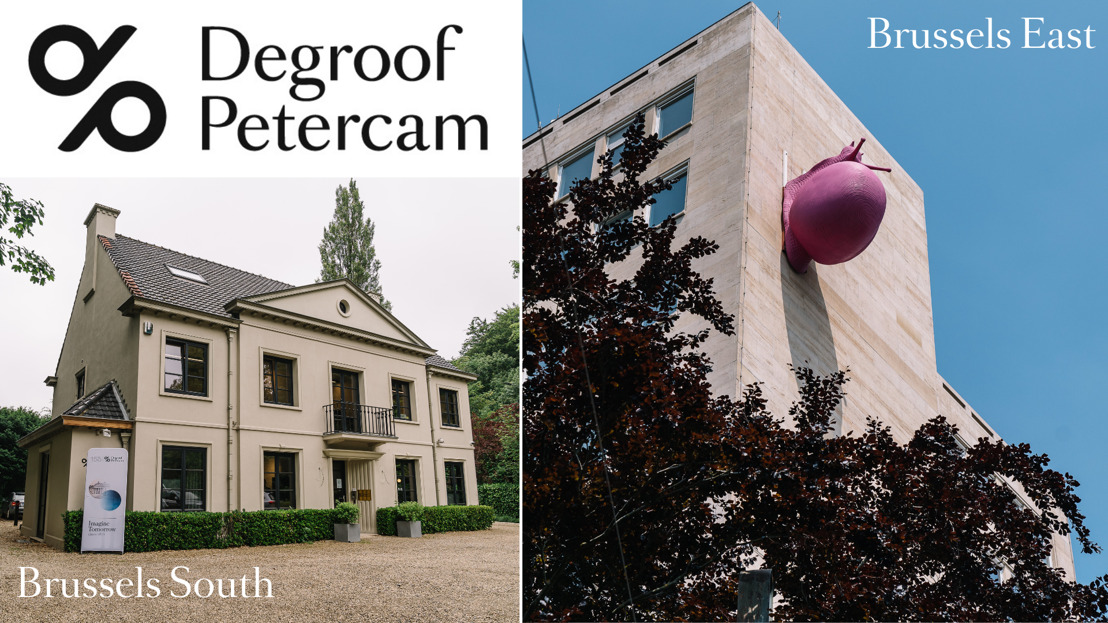 Degroof Petercam strengthens its presence in the Brussels periphery with the opening of two new offices
After the inauguration of an office in Wemmel last year, Degroof Petercam announces the official opening of two new offices, one in Woluwé-St-Pierre and the other in Uccle. These two new locations allow Degroof Petercam to extend the presence of its Private Banking activities in the Brussels periphery in view of offering its clients more flexibility and proximity. These two new addresses, added to the network of 14 existing offices spread over the Belgian territory, will bring us closer to our clients in the east and south of Brussels.
With these two new openings, Degroof Petercam demonstrates its desire to pursue an omnichannel strategy which consists of combining the development of appropriate high-performance digital tools with that of a regional network of local offices. ​
Bruno Colmant, CEO Degroof Petercam and Head of Private Banking: "In the Private Banking business that we are in, meetings with our clients are a special moment. These are important moments for families. We often see our clients with their children. We want to be able to offer them the greatest possible flexibility. It is our clients who choose the channel that best meets their needs, whether through an offer of high-performance digital tools or by giving them access to offices close to their homes, which allow us to welcome them."
Address of our new office in Uccle
​Degroof Petercam – Brussels South
​Avenue des Aubépines 1
​1180 Brussels
​E-mail :

[email protected]


​Phone : +32 2 662 88 40
Address of our new office in Woluwé-St-Pierre
​Degroof Petercam – Brussels East
​Chaussée de Malines 455 (les quatre bras / de vier armen)
​1950 Brussels
​E-mail :

[email protected]


​Phone : +32 2 662 89 20