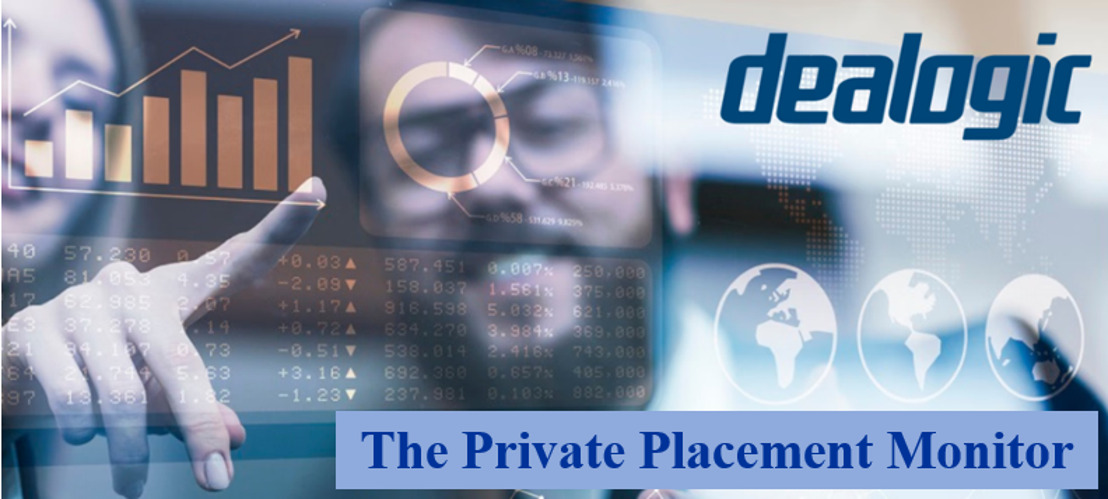 Double recognition confirms Degroof Petercam Investment Banking's position as a leader in financing advisory services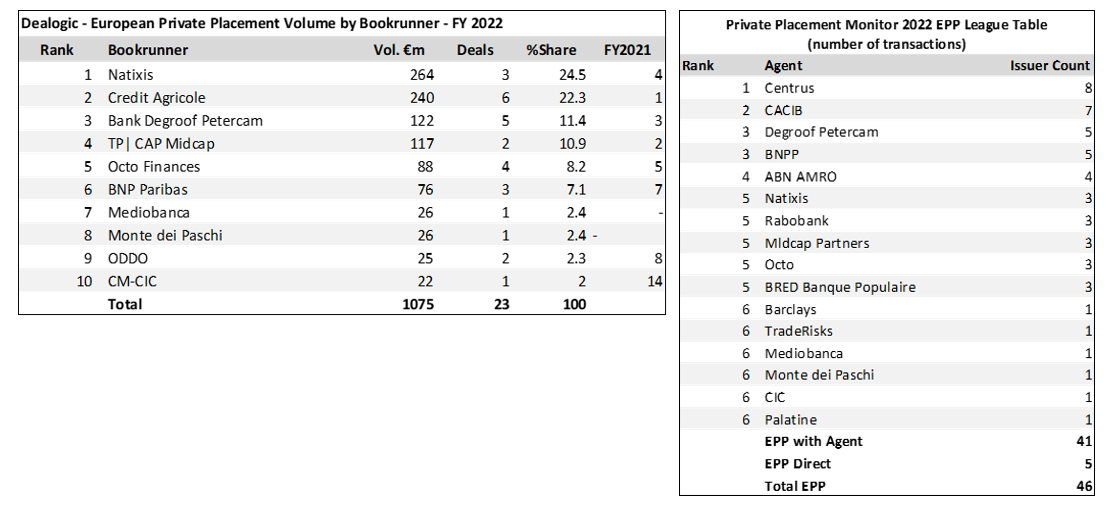 Brussels 15 june 2023 - Degroof Petercam Investment Banking confirms its leading position in private placement financing advisory services by ranking third in both Dealogic's 'EMEA Private Placement 2022' ranking by value of transactions, and Private Placement Monitor's '2022 European Private Placement League Tables' ranking by number of transactions.
Degroof Petercam's financing advisory services, which represent an important pillar of the development of its investment banking activity, are built on the experience of a senior team and aim to serve the needs of clients including medium-sized company, Private Equity mid-market funds and large groups by offering capital structure advisory, rating advisory, fundraising, and restructuring solutions.
Historically well established in the Euro and US Private Placement financing segment, Degroof Petercam now has a recognized expertise and practice in a very wide variety of financial instruments, enabling it to respond to the specific challenges of each of its clients (Euro PP, US PP, Schuldshein, Bank loans, or TLB, High Yield, Mezzanine, Unitranche, PIK etc.).
François Worher, Head of Degroof Petercam Investment Banking: « This double recognition reflects our differentiation supported by pan-European origination and structuring teams, as well as the distribution capacity to European institutional investors offered by Banque Degroof Petercam from its market desks in Belgium and Luxembourg and dedicated Rating Advisory teams. Degroof Petercam's unique positioning enables it to structure and execute transactions between €15 and €1,500 million for companies ranging from SMEs to large corporations with the same quality of structuring and execution. »
In 2022, Degroof Petercam advised Cristal Union, Cofinimmo, Keyrus and Atenor among others.
About Degroof Petercam Investment Banking
Degroof Petercam Investment Banking employs over 140 experts in financial markets, financial advisory and mergers & acquisitions. They serve institutional investors, companies and entrepreneurs from offices in Belgium, France, Luxembourg, Spain and the Netherlands.
As a member of IMAP, a leading mid-market M&A advisory partnership present in 39 countries, and as the exclusive partner for Belgium and France, Degroof Petercam Investment Banking has a global reach.