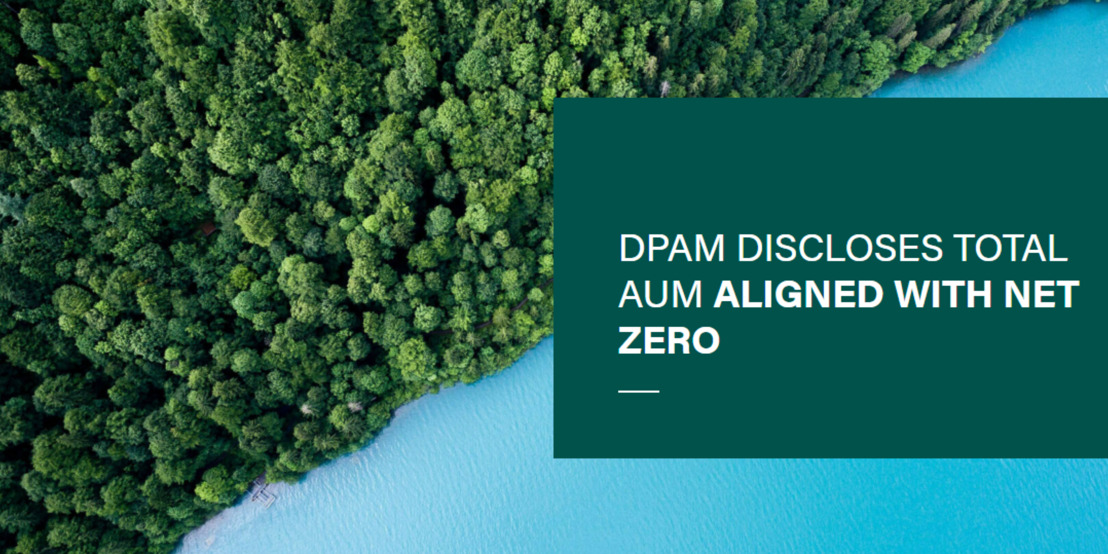 DPAM discloses total AUM aligned with net zero
Brussels, 08.03.2023. As a signatory of the Net Zero Asset Managers initiative, DPAM's target has been externally validated. The company discloses information about its investments aligned with net zero emissions.
On 2022 year-end figures, 57.4% of total AuM has been included in the scope of its net zero commitment. This corresponds to USD 25.6bn of gross AuM. This proportion represents DPAM's fund offering classified as SFDR articles 8 and 9. Sovereign bond investments are excluded due to lack of target methodology, while mandates are not yet part of the scope as these are subject to client agreements and clients and managers' regulatory environments.
Peter De Coensel, DPAM CEO, explains: "For DPAM, as an active asset manager and a sustainable actor, assessing its investees' readiness for a Net Zero scenario has become a key consideration across investment cases. To raise the proportion of assets managed in line with Net Zero over time, DPAM will continue to engage with clients, corporates and countries in order to support international policy ambitions."
DPAM has decided to apply the Science Based Target initiative (SBTi) as a reference for its target methodology. The baseline being 2022, the following portfolio-level targets should be accomplished by 2030:
75% of the portfolio's exposure to carbon-intensive industries (in line with TCFD industry classification recommendations) must be towards companies with a validated SBT or a 1.5°C aligned temperature trajectory.

50% of the portfolio's exposure to other industries must be towards companies with a validated set of SBTs.
For the temperature alignment approach, DPAM will focus on scope 1 and scope 2 emissions. Investee scope 3 emissions are considered when deemed material by SBTi and are included in bottom-up climate assessments and engaged dialogues/engagements. Improved coverage and comprehensiveness of scope 3 disclosures will be closely monitored. For the SBT approach, scope 3 emissions are taken into account in line with SBTi Target Validation Protocol.
DPAM's target and associated methodology are backed by its broader climate integration approach, covering dedicated climate risks assessments, corporate (collaborative and individual) engagement and performance monitoring.
References
https://publications.dpamfunds.com/magazine/blog/dpam-commits-to-net-zero-asset-managers-initiative
https://www.netzeroassetmanagers.org/signatories/dpam