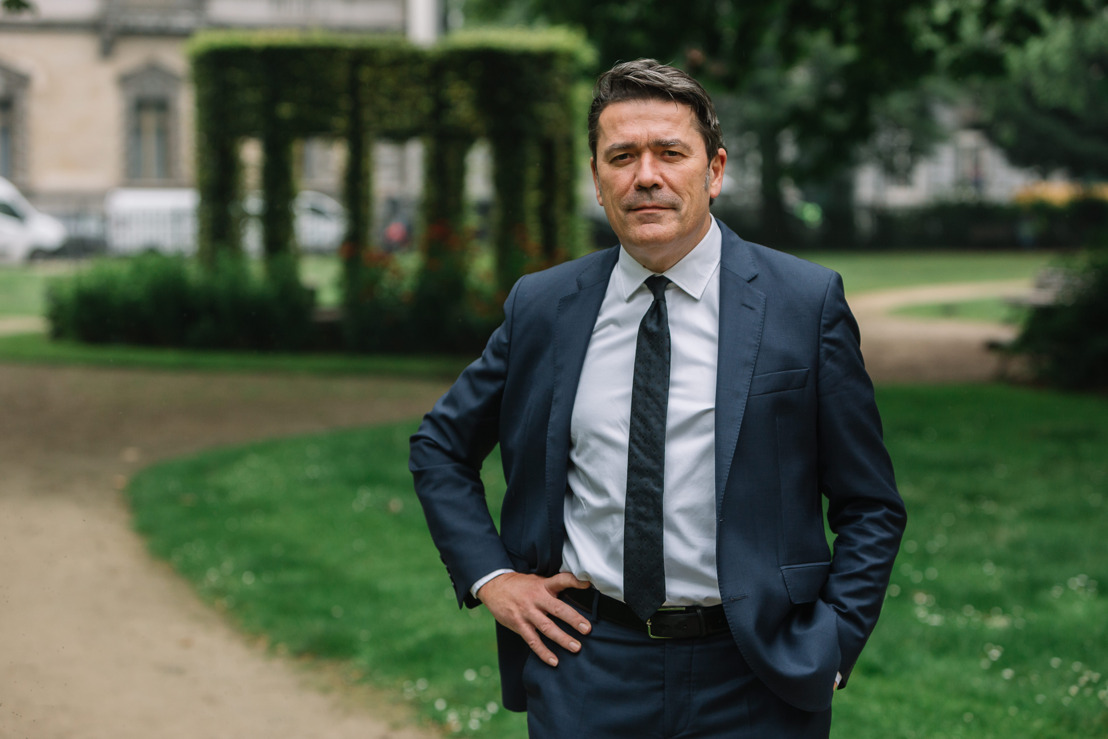 DPAM to propose Peter De Coensel as new CEO candidate
Wednesday, July 14, 2021 — The board of directors of DPAM (Degroof Petercam Asset Management) has decided today to appoint Peter De Coensel - currently CIO Fixed Income and member of the management board and of the board of directors of DPAM - as Chief Executive Officer of DPAM, subject to the approval of the competent regulatory authorities and to the appointment of current DPAM CEO Hugo Lasat as CEO of the parent company Degroof Petercam.
Peter De Coensel started his career in 1991 at ING Belgium (formerly BBL) where he served as a market maker in Belgian government bonds. By 1994, he focused on European government bond trading for ABN Amro and CDC Paris. He was active as a hedge fund manager at Commodities Corporation which was taken over by Goldman Sachs Asset Management. In 2000, he returned to Belgium to work as a financial markets strategy consultant for IBM and Capco. He became the fund manager of credit funds and segregated mandates at Capital@Work in 2005. Peter joined Petercam in 2009 as a fund manager. He is currently CIO Fixed Income and member of the board of directors of DPAM. Peter De Coensel gained a master's degree in applied economic sciences at the Catholic University of Leuven (KU Leuven) and holds a postgraduate degree from University of Brussels (ULB) where he majored in European economics.
Bruno Colmant, chairman of the board of directors DPAM: "Over the last decade, Peter De Coensel has contributed to the remarkable growth of DPAM, as CIO Fixed Income, as manager and as member of the board of directors. He demonstrates many of the qualities necessary for this responsibility. The appointment of an internal candidate illustrates the excellent management capabilities of the leaders within our group and ensures the continuity of the business. I would like to thank Hugo for what he has achieved with DPAM and already look forward to his contribution at group level."
Peter De Coensel: "DPAM's track record over the last years has been pristine. Delivering quality DPAM investment performances, solutions and services to our domestic and international client base is our premier objective. We will continue to develop and grow DPAM through consistent implementation of our mission statement: Active, Sustainable and Research-driven."
Subject to the approval of the nominations of Hugo Lasat and Peter De Coensel, the board of DPAM will be composed as follows:
Hugo Lasat, Chairman
Peter De Coensel, CEO
Bruno Colmant, Head of Degroof Petercam Private Banking
Laurent De Meyere, independent director
Jean-Baptiste Douville de Franssu, non-executive director
Véronique Jeannot, CEO Banque Degroof Petercam France
Jean-Michel Loehr, independent director
François Wohrer, Head of Degroof Petercam Investment Banking
Sylvie Huret, CEO DPAS (Degroof Petercam Asset Services)
Frank van Bellingen, non-executive director
Executive directors: Yves Ceelen, Philippe Denef, Tomas Murillo, Jeroen Sioncke, Caroline Tubeuf, Johan Van Geeteruyen